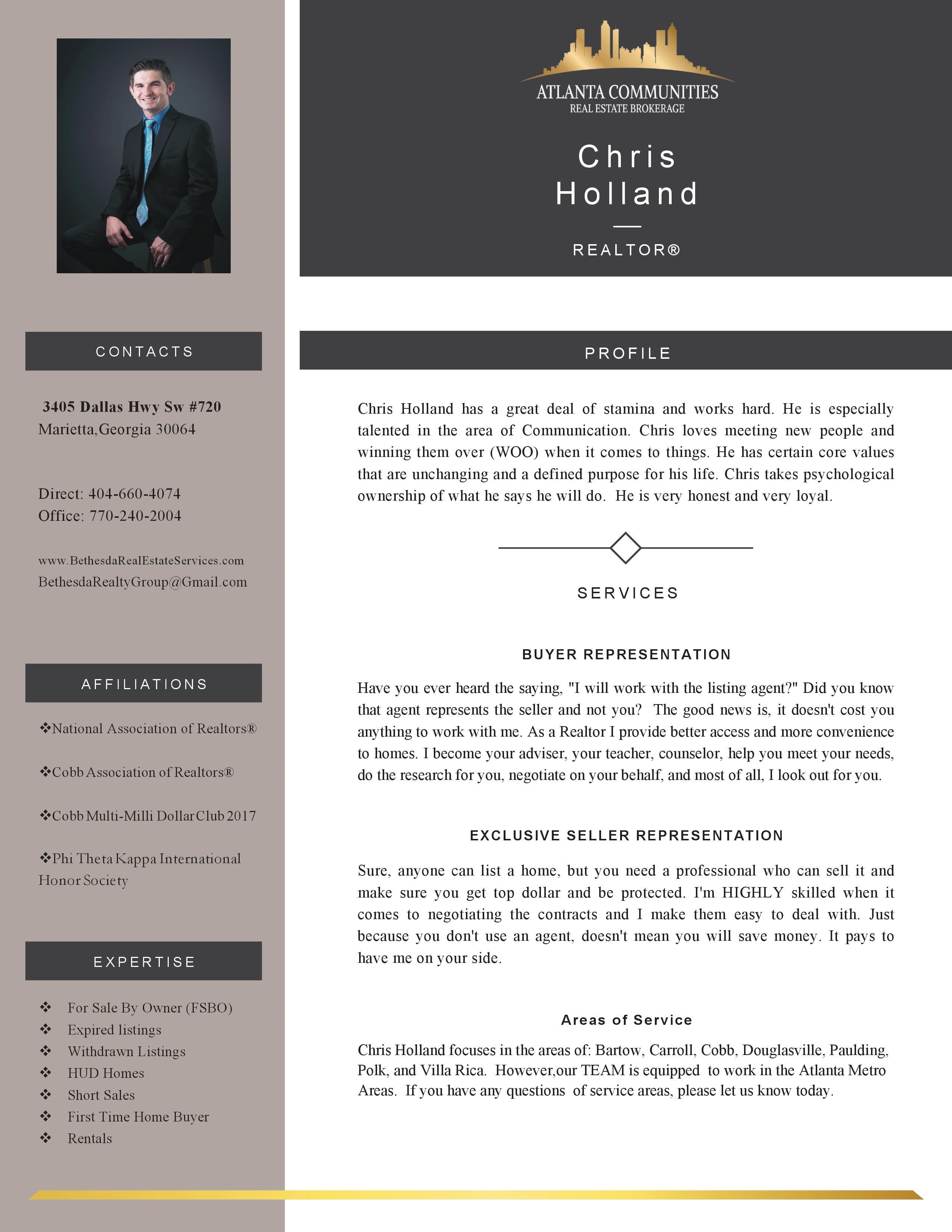 3873748
"Chris is an outstanding Realtor. He helped us in November/December of 2017 (we closed mid December 2017) to find our house to buy in Kennesaw, GA. He ... more "
5.0/5.0
3843575
"Chris is very professional and helpful through my home buying process. He listened to every desired wants and needs while selecting our home. I would ... more "
5.0/5.0
3724661
"Home buying can be an Amazing, Animated, Amusingly, Anticipating and Awesome experience. Only with an Assertive, Ambitious, Attentive, Alive and ... more "
5.0/5.0